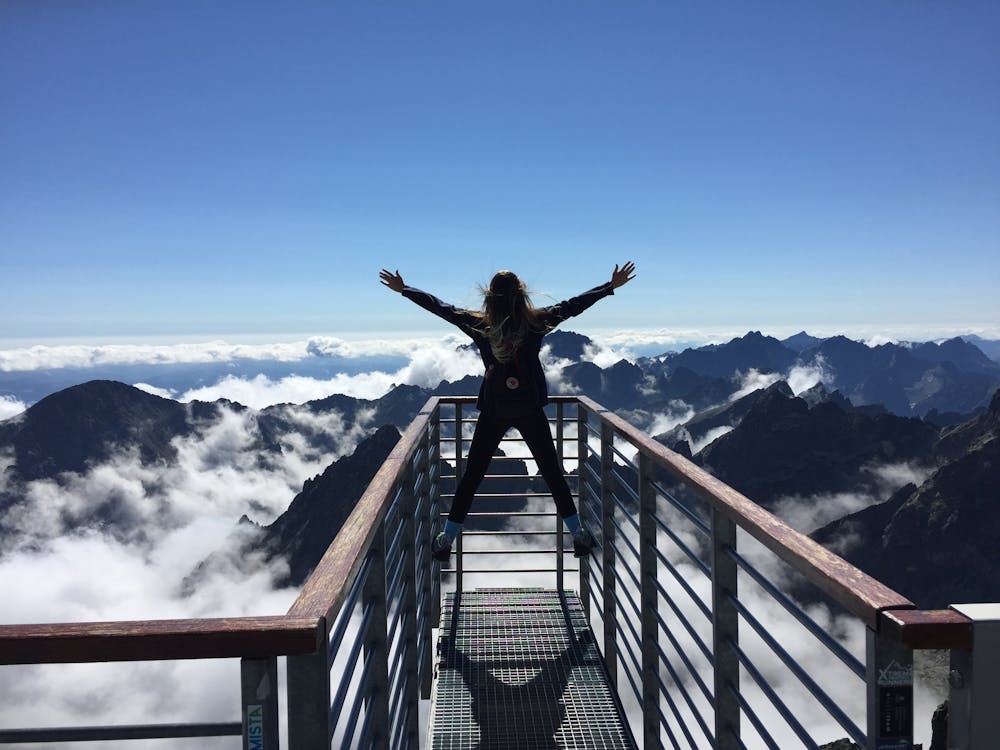 Are you back to your ''old life'' again? While many of us are slowly but surely returning to our offices and jobs, the challenge is to not also fall back into old habits. Over the past few months we've shared valuable and practical tips in our webinars on how to handle work while being apart. But real change is not only practical, it's also personal. Let's take a look at the Power Webinars that focus on YOU and changing yourself and your life for the better.
Get in the Game! Rise to the challenge (part 1 and 2)
This webinar was so good, we couldn't get enough. So, Peter Thurin came back for MORE! The second time around, he joined forces with Unstoppable Tracy. Peter Thurin is the irrepressible creator of 'Easy to do. Easy not to do. Your choice!®'. It's a simple philosophy that simplifies everything in life into a choice between 'easy to do' and 'easy not to do'. It's a philosophy that has profoundly changed the lives of tens of thousands of people around the world and helped them overcome adversity and pursue their dreams. ​​​​​​​​​​​​​​Meanwhile Unstoppable Tracy is the Expert on Disarming Limiting Beliefs. As the 1st quadruple amputee to climb the Himalaya Mountains, a famous speaker and amazing person, her personality and outlook on life are life-changing for many that are lucky enough to meet her. Watch the unstoppable Power Webinar of this duo
here
!
Using Karma and Ancient Wisdom to build your Future
Did you wonder why everything that happened, happened? And is there a deeper meaning to it? Questions like these are what can drive us to understand why things happen in our life. Vikas Malkani and Adjiedj Bakas dove into the past, the present and the future and answered the question: is it all Karma? After the great success of this Power Webinar, we got many replies of viewers who wanted to dive deeper into Karma. And so we did, with an additional Power Webinar by Vikas Malkani himself. Watch it
here
!
Creating Your Own Destiny: you have it in you!
What's your passion? Have you found your purpose? Yes, those are serious and even scary questions. But if you want a meaningful life, you will need to face them. In this Power Webinar with the one and only Sally Forrest, we talk about the three components that bring life and business success. How can we apply these components in daily life? Understand that no matter what the past has been, YOU can Create your Own Destiny and Take Charge of Your Own Life.
Finding the Superhero Inside Yourself
When t𝐡𝐞 𝐈𝐧𝐯𝐢𝐜𝐭𝐮𝐬 𝐦𝐞𝐞𝐭𝐬 t𝐡𝐞 𝐔𝐧𝐬𝐭𝐨𝐩𝐩𝐚𝐛𝐥𝐞, magic happens. Over the past few months, we've connected some great duos. One of the most special ones, was Unstoppable Tracy and Mart de Kruif. Through shared strategies, stories, and perspectives, you can conquer your impossible, whatever it is. How do you conquer your impossible, whatever it is? How do you find your inner strength? Make sure to watch the replay!
Curious about our Power Webinars?
See all upcoming webinars
we have in store for you the next few weeks, or watch all previous webinars on our
YouTube channel
!